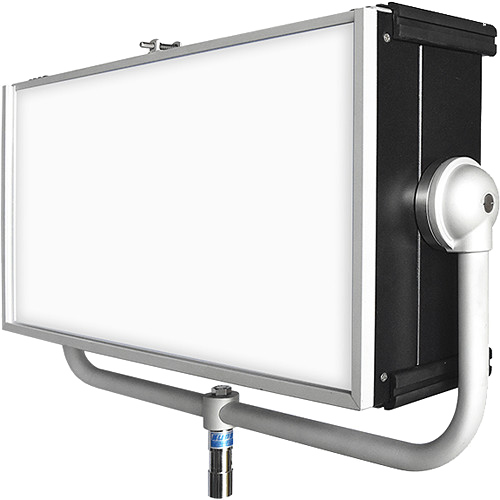 Cineo has designed a new creative tool to the lighting professional's arsenal – the Standard 410. Combining our award-winning white-light quality with our innovative saturated color technology, the Standard 410 delivers up to 25,000 lumens of beautiful, easily controllable, full-gamut soft light.
The Standard 410 boasts a substantial 2' x 1' diffused illuminating surface, an integrated weight of 28 lbs., with a maximum power of 410 watts.
Creating beautiful light within an extended color gamut is only part of the story. Cineo has developed an intuitive control strategy that allows predictable, repeatable results, either using the graphical control panel or remotely with 8 or 16-bit wired DMX/RDM or built-in wireless CRMX control.
The strategy is simple: four controls or four DMX channels control the entire fixture in either HSIK mode or RGBK modes of operation: