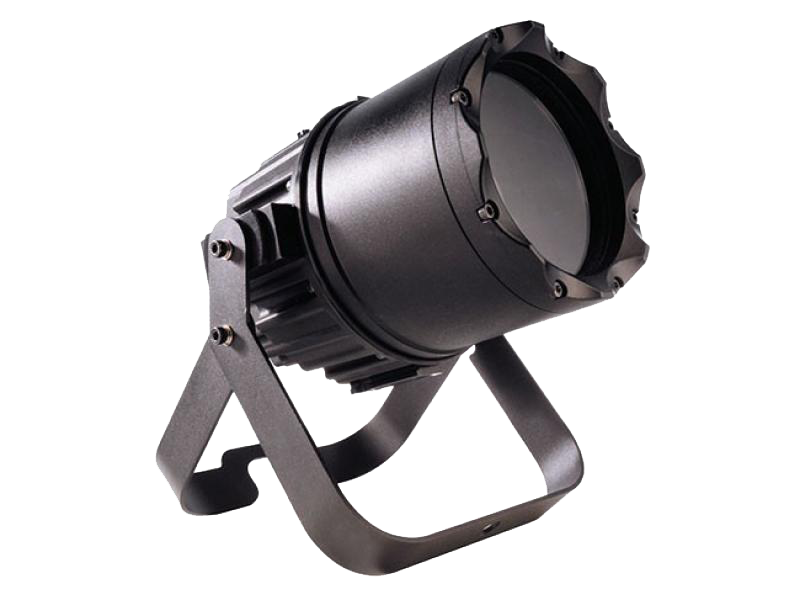 The X4 atom is a new everyday fixture for static sources, from television and film, to corporate events, set lighting, concert touring stages to architectural elements. The X4 atom has a use everywhere.
The X4 atom is fitted with a brighter 30 W version of the same quad color LED source used across the X4 range. This enables full color matching across fixtures and enables the X4 atom to cut through, despite its compact size. The variable white version produces both warm and cold color elements allowing a variable range from 2700 Kelvin to 10,000 Kelvin.
However, the X4 atom houses more than just that. Starting with a 9 to 1 ratio zoom that goes from a wide 34° wash down to a tight 3.5° beam allowing the fixture to create incredible pinpoint accuracy and stunning mid air effects all the while maintaining a clean output and even distribution of color and intensity.
As versatility is the key, we made the housing IP 65 rated allowing it to be used on events and shows all year round, indoors or out.
And for times when one X4 atom just isn't enough, we've created a clever and fast interlock system, which allows fixtures to be coupled together not only easily, but quickly as well.
The standard hanging yoke can be easily removed, allowing you to quickly assemble pairs, quads, lines and grids of fixtures in any configuration that you need, while still keeping individual control of each atom, creating stunning visual displays.
The X4 atom runs from an external power supply. These are available in a truss mount 6 way PSU, or a larger 12 way PSU that is available in either a truss mount or rackmount format.
Each fixture is connected to the PSU via an industry standard 4 pin XLR cable, tapping into existing infrastructure and reducing the overall environmental impact of the atom.
Accessories include hanging and floor mount brackets for setting up fixture arrays, as well as an IP 65 rated battery, wireless DMX pack, and filter holders for diffusions or ND.