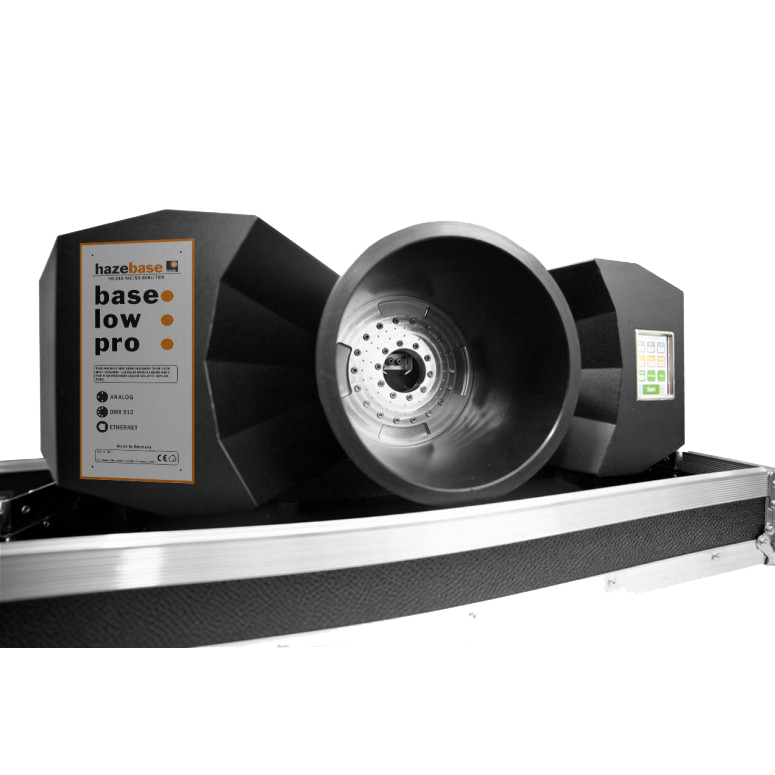 The baselowpro from hazebase is a CO2 low fogger like no other. Create amazing low lying fog when used with either the hazebase baseclassic or basehigh*power foggers.
Dense low fog
Automatic and user defined programs
Control through DMX, Ethernet or Analog
Operated with external CO2 bottle
Fog height controlled via adjustable air supply
Full Color touchscreen display


Easy to find and use, the baselowpro utilizes liquid CO2.
adjustable CO2 consumption per minute: 1kg, 2kg, 3kg