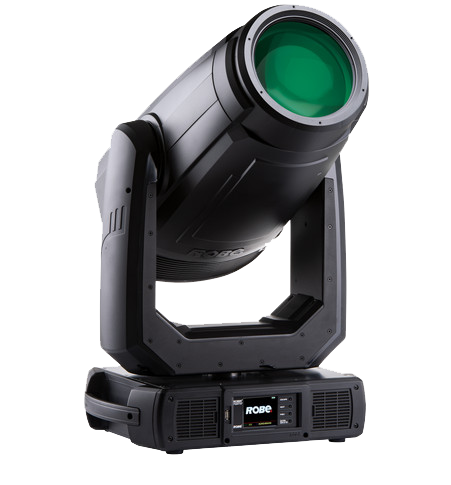 Forte means Excellence, Speciality, Strength. Our FORTE® certainly lives up to its name! With a choice of premium performance engines from our revolutionary TRANSFERABLE ENGINE technology, giving you the ability to maintain light quality, combined with a fixture packed full of specialist innovation, you have the luminaire ready to lead you into the future.
You can now choose between the TE™ 1.000W HP White LED Engine (HP – High Performance), producing the highest output possible, or the TE™ 1.000W HCF White LED Engine (HCF – High Colour Fidelity) for those requiring exception colour quality. Now you can fit either engine within the same fixture, without alignment or warranty issues, within five minutes! Without the expense, and complication of needing separate luminaires with differing sources, TRANSFERABLE ENGINES give you the right engine, in the right fixture, at the right time!
The revolutionary self-referencing, data capturing engines are all designed, developed and manufactured within our own factory (Robe patented technology). Performance has not been compromised, with the TE™ 1.000W HP White 6.700 K LED Engine producing a piercing 50.000 lm and the TE™ 1.000W HCF White 6.000 K LED Engine 35.000 lm with its exceptionally high inherent CRI of 96. The L70/B50 ratings of 50.000 hours, means longevity is assured.
Harnessing the strength of the self-referencing, data capturing TRANSFERABLE ENGINES, FORTE® has wide ranging 5 – 55 degree zoom capability to fulfil all your spot, wash and beam applications, contained within its class-leading 41 kg frame. Usual output loss at the narrow zoom setting is taken care of via our ingenious Robe Patent pending narrow zoom output boost, improving performance by over 15 %, giving you a dramatically increased output, perfect for sabre like beams.
Robe's new, cutting-edge, CMY colour mixing system provides beautifully smooth colour transitions. Combined with two colour wheels, CRI 80 and 90 filters (HP Engine), and a variable CTO from 3.000 – 6.700 K gives FORTE® total colour finesse.
The comprehensive, dynamic effects package includes; two fully indexable, rotatable gobo wheels each with 6 gobos using the fast change Robe slot and lock system; two stackable 6-facet prisms, one linear, one round; animation wheel and an ultra-fast motorized iris. The two rapid insert interchangeable frosts, a soft 1° and a medium 5° for silky smooth washes cover the entire zoom range of 5-55 degrees with no restricted range cut off.
FORTE® gives you total control via our ultra-precise patented framing shutter system, with separate blade control and the entire assembly capable of +- 60° rotation; Cpulse™ PWM control and direct Plus/Minus Green control for broadcast precision; EMS™ (Electronic Motion Stabiliser) technology, for instant stop and hysteresis elimination, making FORTE® the ideal fixture for RoboSpot™; L3™ (Low Light Linearity) dimming producing imperceptible fades to black.
FORTE® possesses a comprehensive protocol suite; USITT DMX 512, RDM, ArtNet, MA Net, MA Net 2, and sACN. REAP™ (Robe Ethernet Access Portal) is included for direct communication over Ethernet networks. DMX Wireless control is available on request. All this allows seamless integration into all control networks.