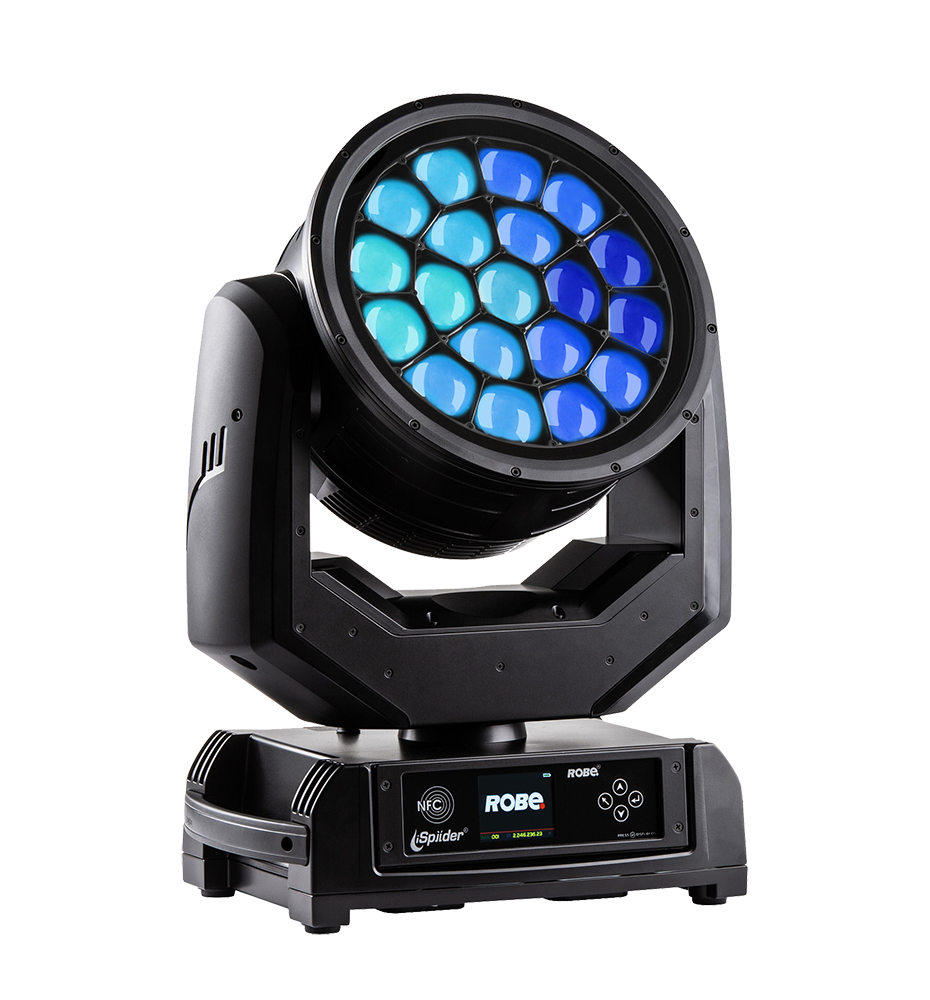 Ideally suited for festivals, concerts and outdoor events, or any scenario needing to deal with inclement or unpredictable weather, the iSpiider® is a bright, high-performance rated WashBeam luminaire, retaining all the favourite features of its phenomenally successful indoor relative, the Spiider®.
Designed, developed, and manufactured, to be sealed against water and particle ingress, thereby strictly adhering to their IP65 rating, you can be confident of both its protection and performance.
Their aluminium housing gives a dust-free environment for the optics, eliminating the need for frequent cleaning and routine maintenance.
By including NFC (Near-Field Communication) technology, you can access setup, diagnostic and performance features, even when the fixture is not powered, directly from your mobile device using the Robe Com app.
iSpiider® uses the same 18 x 40-Watt, and 1 x 60-Watt LED source as the original, with the identical 12.5:1 zoom optical system, giving the same, tight 4° Beam to wide 50° Wash.
The unique Robe patented MCFE™ – Multi-Coloured Flower Effect, driven by the center 60W RGBW LED multichip, produces sharp, multicoloured spikes of light, rotating in both directions at variable speed, adding visual impact to any show.
All control protocols are present, with dynamic video effects achieved by mapping individual pixels, controlled by DMX control desks, media servers via sACN with internal HTP merging, or Kling-Net.
Designed to be used indoors or out, we make fixture swap with the original Spiider® easy, as the DMX control channels, operating speeds, and feature set of both luminaires are identical.